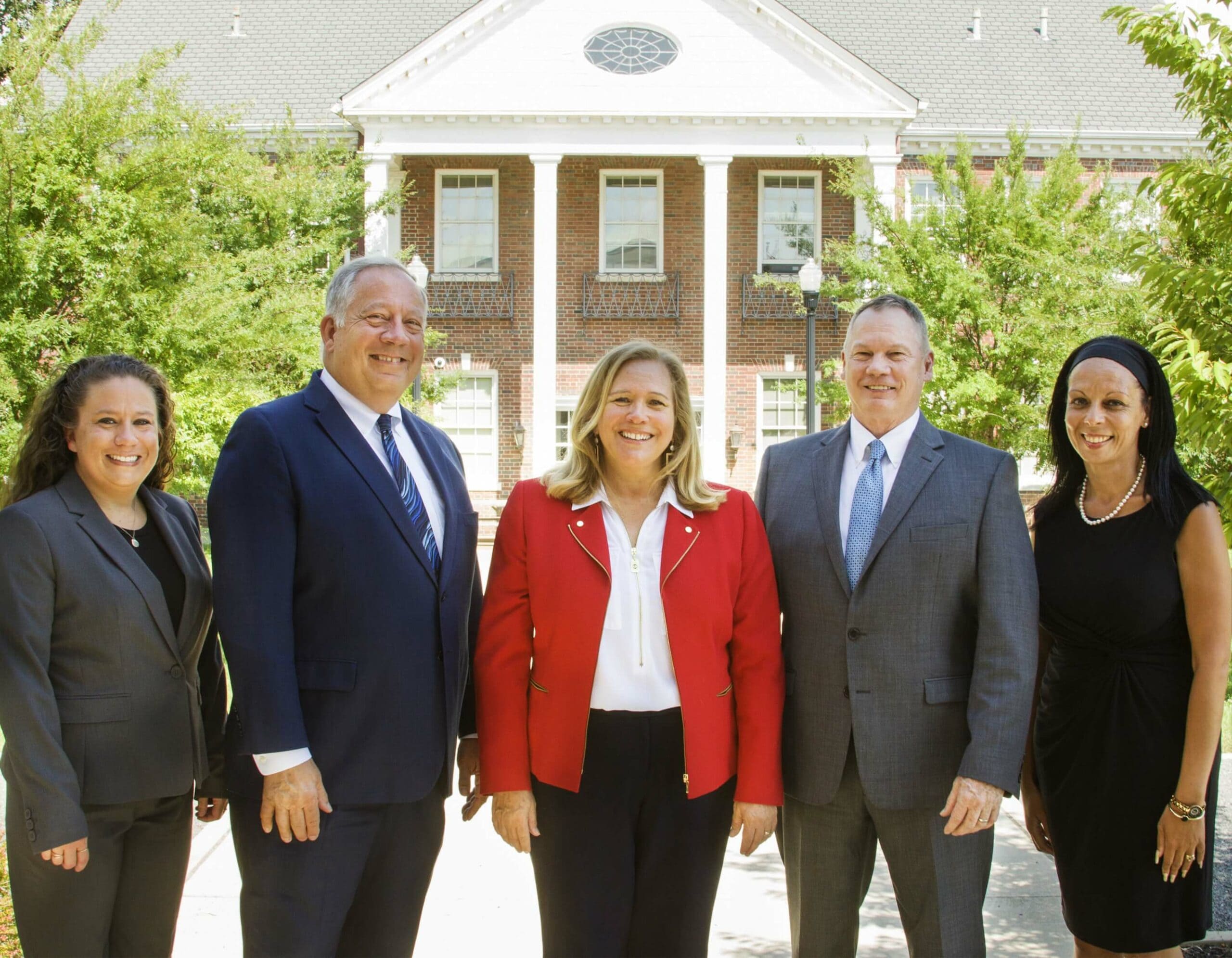 Firm Overview
The law firm of Bennett | Michael | Hornsby is located on the historic public square in Murfreesboro, Tennessee. We offer knowledgeable and effective representation for families in divorce and family law situations, for those charged with misdemeanor or felony offenses and estate planning services including probate, wills and trusts.
Our firm takes pride in being a local law firm that delivers superior results at competitive prices right here at home for the people of Murfreesboro and the greater Rutherford County area and the surrounding counties. Our staff is professional and helpful, and our attorneys are experienced litigators and trial lawyers who offer over 85 years of experience.
When you need legal help, you should be confident that the lawyer you choose will provide you with exceptional and trustworthy services. Our experienced, dedicated, and compassionate lawyers and legal staff are committed to always protecting clients' rights and relentlessly fighting for their best interests. Enlist the unyielding advocacy at Bennett | Michael | Hornsby and you can trust that you and your family will get the results, service, and respect that you deserve. You won't be disappointed.
Our Expertise
Stan Bennett, Dinah Michael and Brad Hornsby offer over 85 years of combined legal experience in family law, criminal defense, estate planning and personal injury. They offer extensive experience in divorce and child custody cases. Both Stan and Brad are veterans and military divorces are a specialty.
Meet Our Experienced Attorneys
Meet our Experienced Staff
Stan Bennett, Dinah Michael and Brad Hornsby have over 85 years of combined experience in Murfreesboro and Rutherford County to offer their clients. These years of local experience and knowledge of the law and local courts are an invaluable asset to their clients.
Client's Testimonial
I am confused about the only review on this page. It is so not the truth. I have had Mr. Bennett as my lawyer a couple of times and know him very well. Most attorneys know that they make alot of money of you and that is all that they care about. However, Mr. Bennett really does care about you as a person. He always asks about what is going on in my life, and cares about my well being. In the courtroom he tries his absolute best to get you in the least amount of trouble as possible, and almost always succeeds! I got out of a lot of trouble that i so deserved to be in, and without him I couldn't have. I already have recommended him to other people and will continue to do so forever. Great Lawyer and you will not be disappointed. Hiring him was worth literally every penny!
Mr. Bennett was amazing! I would definitely recommend him! He cares about getting you the best deal and he will get it for you. He helped me a lot and everything went so smooth. If you are in any kind of trouble Mr. Bennett is the way to go.
Mr. Bennett is an amazing criminal defense attorney, he not only took my case (which was a very difficult one) but he also kept me informed and would always ask how my wife and kids were doing, he cares! In a world that has increasingly grown uncaring for people (especially people in "trouble") Mr. Bennett was a welcome breath of air. People make mistakes and he understands that. I am truly pleased with the results I got in the courtroom. Mr. Bennett was excellent in his negotiating with the DA. THANK YOU!!
Very professional and experienced. Always kept me informed. Gave me great advice and saved me quite a bit of money. Honest, knowledgeable, and very effective lawyer. Some of the best money I ever spent.
Stan has helped me with two separate family cases in the past. In both of them, he always listened to everything I had to say and was always available or called back quick whenever I had a question. He really knows his stuff! Also, he's very nice and went out of his way to help me the way I needed help. He worked around my schedule with my homebound wife, and made sure I was comfortable on the court date. I hope I don't ever need a lawyer again, but if I do I know who I'm calling.
Stan is a very professional Attorney. He was easy to communicate with and had compassion for us knowing the circumstances were unjust. He did exactly as he promised and we were very pleased with outcome. We would highly recommend Stan.