For most people, one of the most frustrating parts of dealing with a legal issue is navigating the court system. Regardless of what type of legal issue you are dealing with, it helps to have an experienced attorney on your side. It also helps to have a list of reliable, trustworthy community resources available when you need them. With that in mind, the following are court links and telephone numbers for the areas we serve, including Murfreesboro, Smyrna, and La Vergne Tennessee.
Murfreesboro, Tennessee Courts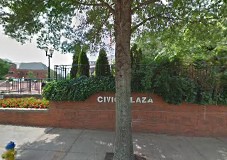 Murfreesboro City Court 

111 W Vine St., Second Floor , Murfreesboro, TN

 

37130
(615) 890-2142

H

andles citations or violations of a Murfreesboro City Code.
Smyrna, Tennessee Courts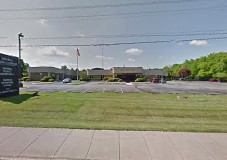 Smyrna Municipal Court

 
400 Enon Springs Rd E, Smyrna, TN 37167
 (615) 355-5739
Has concurrent general sessions jurisdiction over all violations of state criminal laws within the corporate limits of the town. This includes conducting preliminary hearings on felony cases. The Judge also hears adult traffic cases and town code violations.
La Vergne City Court

5093 Murfreesboro Rd, La Vergne, TN 37086
 (615) 287-8630
Handles all traffic citations issued by the City of La Vergne Police Department.
105 N Maple St, Murfreesboro, TN

 

37130
Circuit Court Clerk  (615) 898-7820
Juvenile Court Clerk (615) 898-7972

Circuit Court Civil

– (615) 898-7820 handles cases such as contracts, torts, personal injury, property damage, malpractice, wrongful deaths, employment discrimination, civil rights suits, tax disputes, special remedies and cases not otherwise specified.

Circuit Court Criminal

– (615) 898-7812 handles all felony and misdemeanor cases presented to the Grand Jury.

General Sessions Civil

– (615) 217-0069 handles noncriminal legal matters. A civil case can be filed for landlord or tenant issues and small-claims civil matters.

General Sessions Criminal

– (615) 898-7831 handles traffic tickets and misdemeanor criminal offenses.

Collections Office

– (615) 849-5737 collects all court costs and fees assessed in all cases before the Circuit Criminal, Circuit Civil, General Sessions Criminal/Traffic, General Session Civil, and Juvenile Courts in Rutherford County.

Juvenile Court

— (615) 898-7972 deals with matters concerning juveniles, any individual who is under the chronological age of eighteen (18) years and who has not been previously transferred to adult court.

 

Such matters include, but are not limited to, cases involving children that are dependent and neglected, abused, status/unruly or delinquent; determination of custody/visitation and support, parentage for children of unwed parents and trust accounts.
Jury Duty (615) 907-3566
Domestic Violence (615) 896-7377
District Attorney (615) 898-8008
Judicial Commissioners (615) 217-0054
Public Defender (615) 898-8020
State Probation (615) 898-8030
Child Support Office (615) 898-8002
Providence (615) 890-3007
Federal Court — U.S. District Court for the Middle District of Tennessee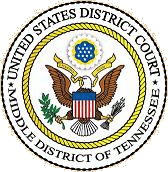 801 Broadway, Room 800, Nashville, TN 37203

Court Clerk

— (615) 736-2364 (ext.3225)
Alternative Dispute Resolution

— (615) 736-2364 (ext.3201)

Civil Docket Clerk — (615) 736-7178
Criminal Docket Clerk — (615) 736-7396

Jury Coordinator

— (615) 736-5483 (ext.3219)
Bankruptcy Court Clerk

(615) 736-5584

Bureau of Prisons

(615) 736-5148

Court of Appeals for the Sixth Circuit

(513) 564-7000

Federal Public Defender's Office

(615) 736-5047
Contact Us
If you have questions or concerns regarding a legal matter the State of Tennessee, it is in your best interest to consult with the experienced Tennessee attorneys at Bennett, Michael & Hornsby. Contact the team today by calling 615-898-1560 to schedule your appointment.