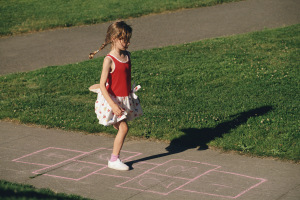 If you have been considering adding to your family through adoption you likely have a number of questions, starting with " What is the adoption process in Tennessee? " The adoption process will be slightly different for every prospective parent, highlighting the need to consult with an experienced Tennessee adoption attorney before you begin the adoption journey. There are, however, some common steps along the way to adopting a child in Tennessee.
First, you will need to decide what type of adoption you plan to pursue. There are several different ways in which a prospective parent can locate an available child for adoption, including:
Agency adoption – this type of adoption is accomplished through the use of an agency intermediary. The agency will put you in touch with available children and will facilitate the adoption process. Traditionally, this type of adoption was always a "closed" adoption, meaning the birthparent and the adoptive parent(s) never met each other; however, this is changing and some agencies now facilitate open adoptions as well.
Department of Children's Services – the DCS always has children available for adoption. Often, these are special needs children or hard to adopt children because of age, ethnicity, disabilities, or because they are sibling groups. Adoption assistance may be available.
Birth mother adoption – this is typically accomplished through an attorney and may be an "open" adoption where the birthmother chooses the adoptive parent(s).
International adoption – you may decide to adopt a child from another country. Although there are typically more options when going this route there is also typically much more "red tape" involved.
Family adoption – this involves adoption a grandchild, niece, nephew, step-child or another other family member.
Once a child has been identified you will need to prepare and submit an adoption petition to the appropriate court. The parental rights of the child's birthparents must also be terminated if they have not already been. The adoption process cannot begin until this is accomplished.
You may be required to go through a training course, such as the "PATH" — Parents as Tender Healers – course offered through the DCS. A home study will also likely be ordered by the court to ensure that your home is an appropriate place for the child. Depending on the route you take toward adoption, there may be other steps required, such as meeting with a social worker or obtaining consent from the Department of State for an international adoption.
If you are conserving becoming an adoptive parent it is in your best interest to consult with an experienced Tennessee adoption attorney right away to find out precisely what steps will be required in your adoption. Contact the experienced Tennessee adoption attorneys at Bennett, Michael & Hornsby today by calling 615-898-1560 to schedule your appointment.

Latest posts by Stan Bennett
(see all)