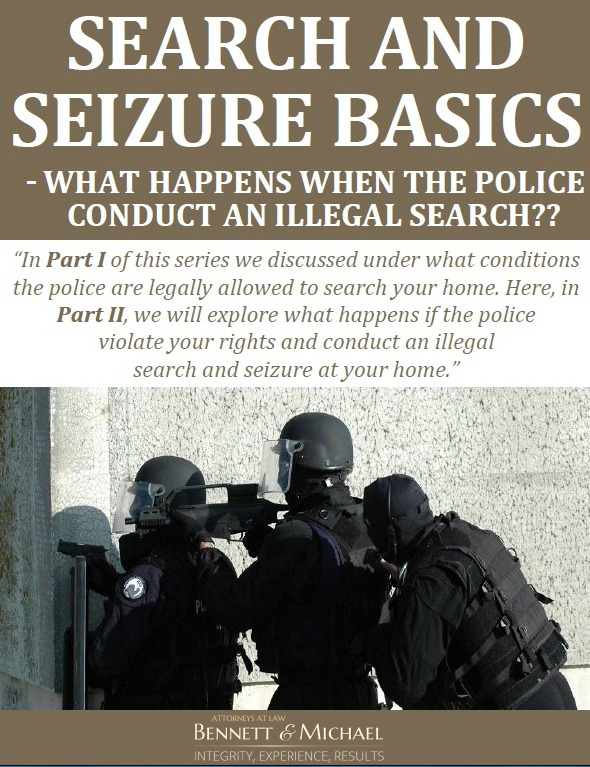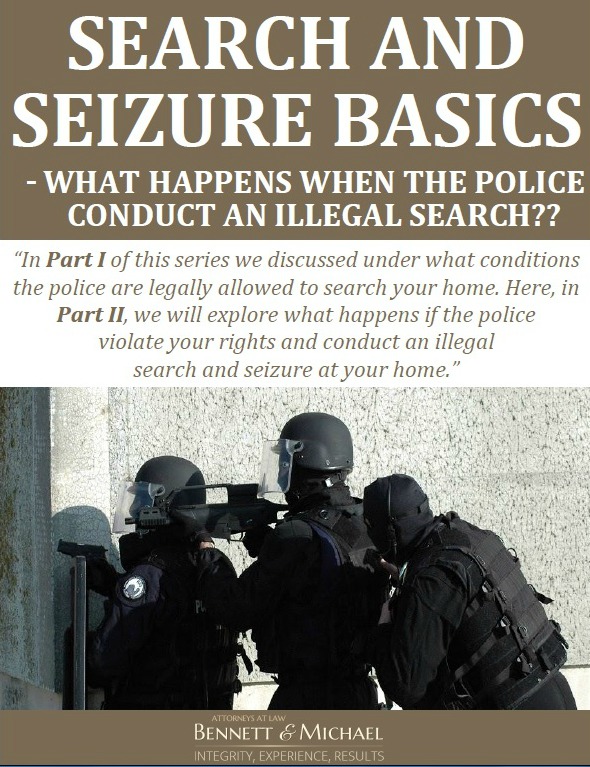 Most people will go their entire lives without ever being the subject of a search and seizure by law enforcement officers. In fact, if you are a law abiding citizen living an average, ordinary life you have likely never even given the possibility of having your home searched by the police any thought. While this is understandable, it is not necessarily wise. The reality of the matter is that you could open the door one day and find law enforcement officers on your front steps asking to search your home.
Topics covered in this report include:
Part II of a Two Part Series
When Can the Police Search Your Home – A Summary
If No Warrant Was Obtained Is the Search Illegal?
If a Warrant Was Obtained Does that Mean the Search Was Legal?
What If I Consented to the Search?
How Is a Search and Seizure Declared Illegal?
What Are the Consequences of an Illegal Search and Seizure?
What Is the "Fruit of the Poisonous Tree" Doctrine?
Click here to read the whole article or download the PDF.

Latest posts by Stan Bennett
(see all)