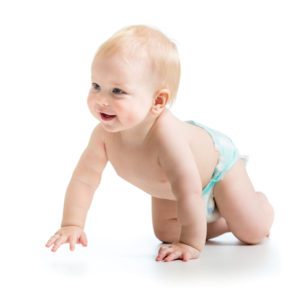 The month of May is designated as National Foster Care Month each year in the United States. If you are currently fostering a child that you wish to adopt, or are contemplating becoming a foster parent along the road to adoption, what better time to learn more about adoption in the State of Tennessee. A Tennessee adoption attorney discusses National Foster Care Month and the road to adoption in Tennessee.
National Foster Care Month
National Foster Care Month is sponsored by the Children's Bureau within the U.S Department of Health and Human Services. The beginning of the Children's Bureau, and the foster care system in America, dates back over a century to 1912. Prior to that time, child welfare and foster care were mainly in the hands of private and religious organizations. In 1919, the Children's Bureau published Minimum Standards of Child Welfare, which affirmed the importance of keeping children in their own homes whenever possible and, when that was impossible, providing a "home life" with foster families.  Half a century later, in 1970, the Children's Bureau published "The Rights of Foster Parents." That same year, the Children's Bureau sponsored the National Conference of Foster Parents. In 1988, President Reagan issued the first Presidential proclamation that established May as National Foster Care Month. The 2019 theme for National Foster Care Month is "Foster Care As a Support to Families, Not a Substitute for Birth Parents." Additional information and resources to help you celebrate National Foster Care Month can be found on the website. In addition, the National Foster Care & Adoption Directory offers contact information for State child welfare officials, programs, organizations, and services. The searchable directory can help you locate foster care and adoption agencies, support groups, training- and youth-specific associations, State offices, and State-sponsored information lines.
Adoption in Tennessee
Becoming a foster parent is one of several different paths that often lead to adoption. Some foster parents enter into fostering with the intent to eventually adopt a child while others simply fall in love with a foster child along the way. According to the Tennessee Department of Children's Services, if a child in DCS custody becomes available for adoption, the family caring for that child is the first option for adoption. Keep in mind, however, that reunification with the child's birth parent(s) is always the preferred outcome. As such, there is never a guarantee that a child you  foster will become available for adoption. If a child does become available for adoption, you will need to meet the basic eligibility requirements for the State of Tennessee. Those criteria dictate that an adoptive parent:
can be married, single or divorced
may or may not have other children
can own your own home or rent
can work full time
must be at least 21
must be a resident of the State of Tennessee
must be able to meet the financial and emotional needs of your own family
The most important consideration is that a prospective parent will provide a stable, loving home for a child. If you decide to move forward with adoption, you will need to submit to an extensive background check as well as go through a home study. Additionally, when a specific child has been identified for you to adopt, you will need to go through PATH training, a required education and self-assessment process. The appropriate petition and supporting documents will also need to be filed with the court. The entire adoption process can be intimidating for someone who is unfamiliar with the legal system. Having an experienced adoption attorney by your side makes navigating the legal system less stressful and allows you to concentrate on preparing your home, and your heart, for your new child.
Contact a Tennessee Adoption Attorney
If you have additional questions or concerns about adoption in the State of Tennessee, it is in your best interest to consult with an experienced Tennessee adoption attorney at Bennett, Michael & Hornsby. Contact the team today by calling 615-898-1560 to schedule your appointment.

Latest posts by Dinah Michael
(see all)