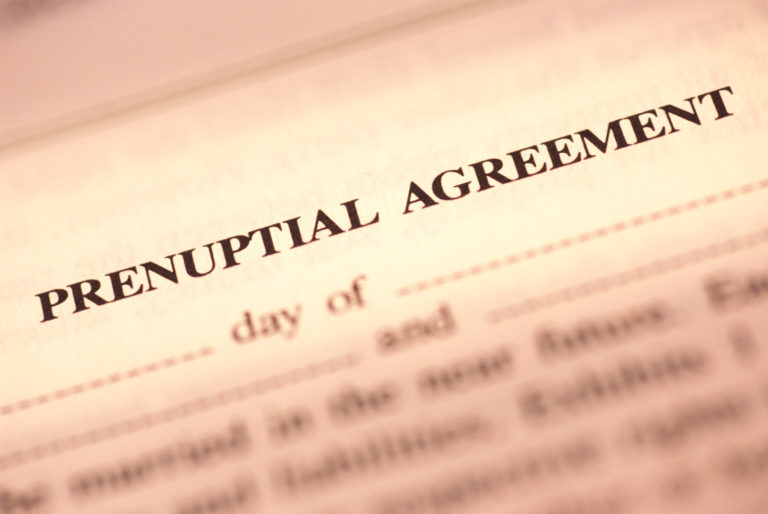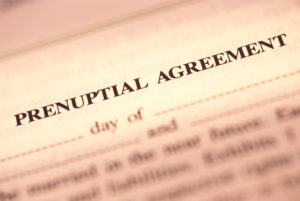 When you hear the term "pre-nuptial agreement" or "pre-marital agreement" you probably envision a high profile Hollywood divorce. After all, the average couple contemplating marriage doesn't need a pre-nuptial agreement, right? Not necessarily true. At one time, pre-marital agreements were almost exclusively used to protect a wealthy man from losing his fortune to a woman from a lower socio-economic class in the event the proposed marriage did not work out. This is also precisely why these agreements have such a negative connotation in the minds of most people to this day. Times, however, have changed and so have the reasons why couples choose to enter into a pre-nuptial agreement. To illustrate, a Murfreesboro divorce lawyer explains how you might benefit from a pre-nuptial agreement if you are planning to marry in the near future.
What Is a Pre-Nuptial Agreement?
A pre-nuptial, or pre-marital, agreement is an agreement entered into by a couple in contemplation of marriage that settles certain issues ahead of time in the event of divorce or death. If certain conditions are met, a pre-nuptial agreement is 100 percent enforceable in the State of Tennessee. In fact, courts generally look favorably on pre-nuptial agreements if the agreement was entered into knowingly and voluntarily and the terms are fair.
What a Pre-Nuptial Agreement Can and Cannot Decide
As a general rule, a pre-nuptial agreement is used to determine how assets will be divided in the event of divorce or death. For example, the parties might agree that a separate asset brought into the marriage (such as a home) will become a marital asset or that business assets acquired during the marriage will remain the property of one spouse in the event of a divorce. Spousal support, or alimony, can also be addressed in a pre-nuptial agreement. Sometimes this means a party waives the right to request spousal support in the event of a divorce. It may also mean that a spousal support "schedule" is agreed to ahead of time. For instance, an agreement might be reached that spousal support in a specific amount will be owed if the marriage lasts for 10 years and will be increased by 10 percent for each year that the couple remains married thereafter.
What a pre-nuptial agreement cannot do is set child support or determine custody of minor children. The Tennessee Family Courts retain jurisdiction over issues involving the minor children of a marriage and all decisions relating to the children must be made using the "best interest of the children" applied to the facts and circumstances at the time of the divorce.
How Can I Benefit from a Pre-Nuptial Agreement?
Entering into a pre-nuptial agreement does not mean you expect the marriage to fail; however, given the divorce rate in the United States it is certainly a possibility. Today, it is just as likely for a woman to bring significant assets into a marriage as a man, meaning either, or both, parties may benefit from the agreement.
Most states differentiate separate and marital property, identifying separate property as property owned prior to the marriage or that is inherited during the marriage. Sometimes, however, separate property can be unintentionally co-mingled, converting it to marital property. A pre-nuptial agreement establishes what property is yours without regard to co-mingling. It can also protect business assets and/or income that you bring into the marriage.
Another important reason to consider a pre-nuptial agreement applies if this is a second (or subsequent) marriage and you have children from a previous relationship. You may have set aside funds, or you may have family heirlooms, that are intended for your children from that relationship. Marriage, unintentional co-mingling, and event subsequent children can all potentially threaten your plans for those assets. A pre-marital agreement can ensure that the assets you have designated for your children will be preserved for them in the event of divorce or death.
Before you allow a "knee-jerk" negative reaction to the idea of entering into a pre-nuptial agreement, take the time to sit down with an experienced Tennessee family law attorney and discuss how you might benefit from one.
Contact a Murfreesboro Divorce Lawyer
If you are contemplating marriage in the State of Tennessee, and the subject of entering into a pre-nuptial agreement has been broached, it is in your best interest to consult with an experienced Murfreesboro divorce lawyer at Bennett, Michael & Hornsby as soon as possible. Contact the team today by calling 615-898-1560 to schedule your appointment.

Latest posts by Stan Bennett
(see all)