Like many people, you may suddenly find yourself turning to Medicaid to help cover the high cost of long-term care (LTC) as a senior. If you are new to the Medicaid program, you may have a few misconceptions about eligibility as well as questions about benefits. A Murfreesboro Medicaid planning lawyer at Bennett, Michael & Hornsby answers five commonly asked questions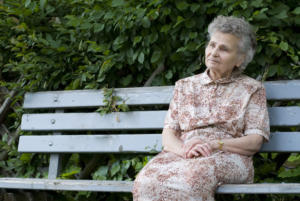 about Medicaid.
I have Medicare so why would I need Medicaid?  As a retiree you will automatically be enrolled in Medicare if you, or a spouse, paid into the Medicare system during your working years. Medicare will cover most of your basic day-to-day healthcare expenses; however, Medicare will not pay for long-term care expenses except under limited circumstances and, even, then, only for a short period of time. Consequently, many seniors turn to Medicaid for help because Medicaid will pay for LTC expenses for those who qualify.
Will Medicaid take my house if I try to qualify?  This is a common concern people have when they realize they need to qualify for Medicaid. Eligibility for Medicaid is determined, in part, by relatively low income and asset limits. Most states though, including Tennessee, exempt a primary residence from an applicant's "countable resources" up to a set limit ($604,000 for 2021). For most seniors, owning a home will not prevent them from qualifying for Medicaid; however, the Medicaid Estate Recovery Program (MERP) could be a problem down the road. MERP can file a claim against your estate after you are gone to seek reimbursement for expenses paid on your behalf while you were alive. Without careful Medicaid planning, that claim could put your house at risk.
Won't my spouse suffer financially if I need Medicaid to help pay for LTC?  This was once true. Prior to changes in the federal Medicaid rules, the spouse that remained in the home (the "community spouse") was frequently left destitute because of the "countable resources" and "spend-down" rules. The Spousal Impoverishment Rules were eventually enacted to protect a community spouse. A community spouse is now entitled to retain half of a couple's countable resources as well as all his/her own income and may be able to keep some of the institutionalized spouse's income if needed to maintain a basic standard of living.
Can I transfer assets to my adult children when I need to qualify for Medicaid?  Unfortunately, it is not that simple. There was a time when last minute transfers were a viable option for applicants with valuable assets; however, Medicaid now uses a five-year "look-back" rule that prevents such transfers. Your finances for the previous 60 months will be reviewed when you apply, and any transfers made for less than fair market value could result in Medicaid imposing a waiting period. The length of the waiting period is determined by dividing the value of excess countable resources by the average cost of LTC in your area. If you still own assets that exceed the countable resources limit when you apply your application may be denied outright. In that case, you will have to "spend-down" your excess assets before Medicaid will approve your application.
What is Medicaid planning and how do I apply for Medicaid? Medicaid planning uses legal tools and strategies to ensure that you will meet the qualification requirements if you need to turn to Medicaid to help cover LTC expenses in the future without putting your assets at risk. To keep your retirement nest egg safe, Medicaid planning should be incorporated into your estate plan early on. If you need to apply for TennCare (Tennessee's Medicaid program) you can do so through the TennCare website.
Contact a Murfreesboro Medicaid Planning Lawyer
If you have additional questions about Medicaid eligibility for seniors, or about incorporating Medicaid planning into your estate plan, consult with an experienced Murfreesboro Medicaid planning lawyer by contacting the team at Bennett, Michael & Hornsby by calling 615-898-1560 to schedule your free appointment.

Latest posts by Stan Bennett
(see all)