Like many people, you may reach your retirement years without ever giving the need to qualify for Medicaid a second thought because you were covered by employer-sponsored health insurance during your working years. As a senior, however, you may find yourself turning to Medicaid for assistance. To prepare you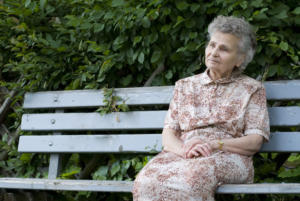 for that possibility, a Murfreesboro Medicaid planning attorney at Bennett, Michael & Hornsby explains how to apply for Medicaid as a senior in Tennessee.
Why Would I Need Medicaid as a Senior? 
When you entered your retirement years, you may have assumed that Medicare would cover your medical expenses for the rest of your life. While Medicare does cover many of the healthcare expenses seniors incur, Medicare does not pay for expenses related to long-term care and your odds of needing long-term care (LTC) increase with each passing year. Even if you purchased a private healthcare policy when you retired it probably excludes LTC expenses as well unless you purchased a separate LTC coverage policy. For 2019, the average cost of a year in a LTC facility in Tennessee was around $87,000 and the average length of a stay in a LTC facility was three years. Unless you can afford to pay out of pocket for that stay, your only option will likely be to qualify for Medicaid. 
Medicaid Eligibility Basics
Medicaid is intended to help low income families, pregnant women, children, the disabled and the aged with healthcare costs. Because Medicaid is a "needs based" program, you must demonstrate a financial need for benefits. This means that there is both an income and an asset test for applicants. The income limit is tied to the Federal Poverty Level for your area. For 2020, individuals who require care in a medical institution, like a nursing facility (NF) or hospital, or an intermediate care facility for individuals with intellectual disabilities (ICF/IID) or who receive Home and Community-based Services (HCBS), the income limit is $2,349 and the resource limit is $2,000. Low income applicants who apply as aged, blind, and/or disabled and who receive Supplemental Security Income (SSI) face an income limit of $783 for an individual and $1,175 for a married couple along with resource limits of $2,000 and $3,000 respectively. 
If you are married and your spouse needs to apply for Medicaid to cover LTC expenses, the Medicaid "Spousal Impoverishment Rules" will also be important to understand. The rules are intended to ensure that a spouse who remains in the community is not impoverished. The "Community Spouse" can keep a certain amount of income and resources when the other spouse enters a long-term care facility. Medicaid also imposes a five-year look-back rule that allows Medicaid to review an applicant's finances for the five-year period prior to applying for benefits. Any asset transfers made during that period for less than fair market value will likely trigger a waiting period during which time the applicant will not be eligible for Medicaid benefits.
How Do I Apply for Medicaid in Tennessee? 
You can start the application process on the TennCare Connect website or you can call 855-259-0701 to apply over the phone. Tennessee also offers you the option to download an application and mail in the completed application. Once you complete the application, including the submission of any documentary evidence requested to support your application, you should find out if your application was approved within about 30 days. 
Preparing for Medicaid Eligibility
Given the complex rules and procedures that apply to qualifying for Medicaid as a senior, preparing for the likelihood that you will need to qualify is wise. Failing to prepare can put your retirement nest egg at risk or leave you without a way to pay for the high cost of long-term care. By incorporating a Medicaid planning component into your estate plan, you can protect your assets and ensure your eligibility should you need it down the road.
Contact a Murfreesboro Medicaid Planning Attorney 
If you have additional questions or concerns regarding Medicaid planning, consult with an experienced Murfreesboro estate planning attorney at Bennett, Michael & Hornsby as soon as possible. Contact the team today by calling 615-898-1560 to schedule your free appointment.

Latest posts by Dinah Michael
(see all)