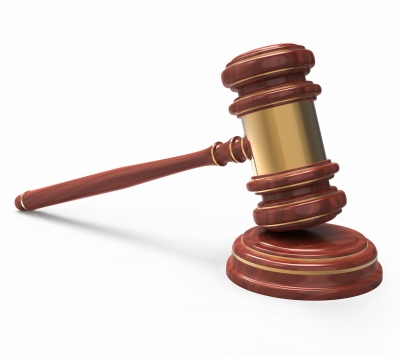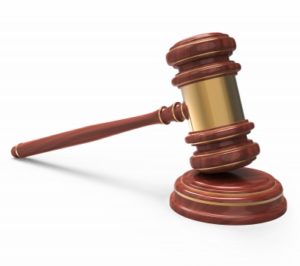 Although there are certainly people who intentionally break the law, and even some who qualify as "career criminals,"  a significant percentage of defendants are decent people who had a momentary lapse in judgment or who felt compelled by circumstances to commit the crime for which they are charged. In other words, not everyone who commits a crime deserves to suffer a lifetime of consequences as a result.  If you fall into this category, you may wish to ask your Murfreesboro criminal attorney if you qualify for a diversion program.
Consequences of a Criminal Conviction
If you were recently arrested and charged with a criminal offense, you are undoubtedly worried about the outcome of your case—as well you should be. In the 21st century, a criminal conviction – even for a relatively minor offense – will typically have far-reaching and long-lasting consequences. Moreover, it is often the non-judicial consequences of a criminal conviction that are the most worrisome. You may face the threat of being sentenced to a period of incarceration and/or probation by the judge as a result of a conviction; however, you will also face additional non-judicial ramifications of a conviction, such as:
Loss of a current job
Disqualification for future employment
Disciplinary action if you hold a professional license
Disqualification for immigration change of status
Disqualification for housing
Ineligibility for some state and/or federal assistance programs
Loss of driving privileges
Interference with custody and/or visitation with minor children
Murfreesboro Diversion Program Rules
Fortunately, there may be an alternative to all of the negative judicial and non-judicial consequences that follow a criminal conviction. For those who qualify, the State of Tennessee offers a diversion program that allows you to avoid a conviction altogether. The rules of the diversion program can be found at Tennessee Code 40-15-105. If you qualify, you will enter into a "Memorandum of Understanding (MOU)" with the prosecuting attorney that agrees to the suspension of the prosecution of your case for a brief period of time, not to exceed two years. During the time period agreed upon in the MOU you must pay a monthly fee and agree to be supervised, much like probation. You may also be required to agree to additional terms, such as completion of a class, attend treatment for substance abuse, pay restitution, or submit to random drug tests. If you successfully complete the terms of the MOU your case will be dismissed. For an additional fee, you may petition to have the entire record of your arrest expunged. Should you fail to complete the terms of the MOU, your case picks back up where it left off.
Are You Eligible for the Diversion Program?
The diversion program is not an option for everyone. To be potentially eligible, you must first meet the following guidelines:
You have not previously been granted pretrial diversion under this chapter or judicial diversion under § 40-35-313;
You do not have a prior conviction for a Class A or B misdemeanor or for any class of felony; and
The charged offense for which the prosecution is being suspended is not a felony or any of the following offenses:

Driving under the influence of an intoxicant as prohibited by § 55-10-401;
Any misdemeanor sexual offense prohibited by title 39, chapter 13, part 5;
Conspiracy, under § 39-12-103, to commit any Class E felony sexual offense prohibited by title 39, chapter 13, part 5;
Criminal attempt, under § 39-12-101, to commit any Class E felony sexual offense prohibited by title 39, chapter 13, part 5;
Solicitation, under § 39-12-102 to commit any Class D or Class E felony sexual offense prohibited by title 39, chapter 13, part 5; or
Any misdemeanor offense committed by any elected or appointed person in the executive, legislative or judicial branch of the state or any political subdivision of the state, which offense was committed in the person's official capacity or involved the duties of the person's office.
Talk to your Murfreesboro criminal attorney about the possibility of entering into an MOU in your case if you think you may be eligible.
Contact a Murfreesboro Criminal Attorney
If you are facing criminal charges in the State of Tennessee and you think you may be eligible for the diversion program, it is in your best interest to consult with an experienced criminal defense attorney as soon as possible. Contact the team at Bennett, Michael & Hornsby today by calling 615-898-1560 to schedule your appointment.

Latest posts by Dinah Michael
(see all)