If you find yourself faced with the need to appear in juvenile court with or for your child, you may be a little intimidated and overwhelmed if you are unfamiliar with the juvenile justice system. One of the first questions you may ask yourself is "Do I need a lawyer?" To help answer that question a Murfreesboro family law lawyer at Bennett | Michael | Hornsby provides an overview of the juvenile justice system in Tennessee and discusses the need to hire a lawyer if you are involved in the system.
What Types of Legal Matters Are Handled in Juvenile Court?
The juvenile justice system in Tennessee is comprised of 98 juvenile courts with 109 juvenile court judges and 45 magistrates.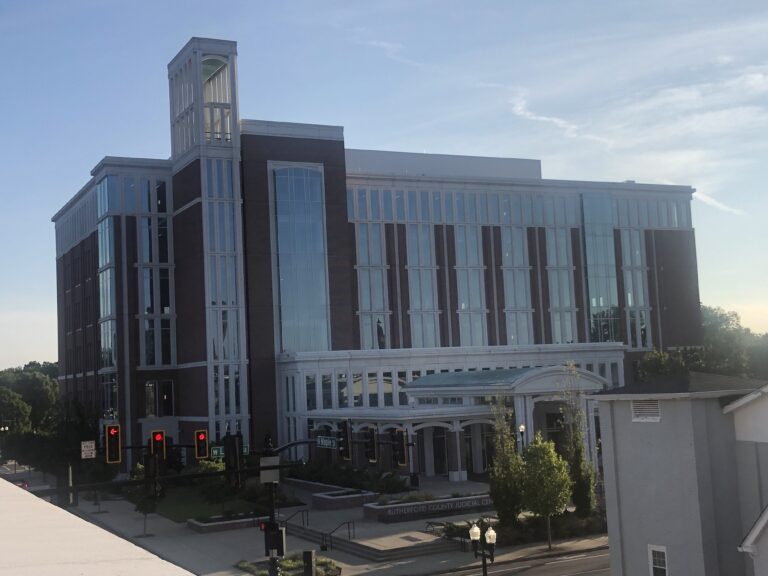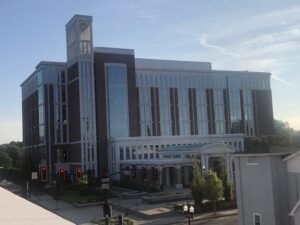 While all matters handled in a juvenile court involve a juvenile in some way, the fundamental issues being litigated can run the gamut as evidenced by the following list of issues over which Tennessee juvenile courts have jurisdiction:
Adjudication of children as dependent and neglected, abused, status/unruly, or delinquent.
Determination of custody.
Termination of parental rights.
Ordering of treatment, evaluation and/or commitment of a developmentally disabled or mentally ill children.
Commitment of children to the custody of the Department of Children Services.
Establishment of parentage.
Ordering and enforcement of child support for children of unwed parents.
Establishing visitation for non-custodial parents.
Enforcement of the compulsory school attendance laws.
Removal of the age restrictions on a minor's application for a marriage license.
Giving of judicial consent to a minor's employment or enlistment in the armed services if law requires such consent.
Giving judicial consent to the medical treatment of a child when his/her parents or guardians are unable to do so.
Judicial authorization of an abortion without parental consent.
Adjudication of alleged traffic violations by persons under the age of 18.
Transfer of serious delinquency cases to criminal court for trial as adults.
Tennessee Juvenile Court Practices and Procedures
Even if you have some familiarity with the adult civil or criminal judicial system, you may still struggle to navigate the juvenile court system. Just about everything works differently in juvenile court. For example, a minor cannot be charged with or convicted of a criminal offense (unless they are waived to adult court). Instead, a juvenile is charged with acts of delinquency. Although the terminology and procedures are different, your child can still face serious consequences in juvenile court. Likewise, although the stated goal of the juvenile justice system is always to reunify a parent with his/her children when the children have been removed because of allegations of abuse or neglect, a parent often faces a complicated, confusing, and arduous process to achieve reunification. 
If your child is charged with acts of delinquency, a Guardian Ad Litem (GAL) will likely be appointed. A GAL is usually an attorney whose job is to represent the best interests of the child. A GAL does not officially represent the child as an attorney would and most definitely does not represent the parents. Various other players in the juvenile justice system may also become involved, such as court appointed therapists, probation officers, case managers, or a Court Appointed Special Advocate (CASA). Keep in mind that all these people work within the juvenile justice system and while you should do your best to work with them, it is not their job to advocate for you.
Do I Need a Lawyer?
Both you and your child have a right to be represented by an attorney. In some situations, you may have a right to a court-appointed lawyer at no charge to you. You always have the right to hire an attorney. The outcome of many juvenile court proceedings can impact you and your child for many years to come. With that in mind, it is likely in your best interest and the best interest of your child to be represented by an experienced family law lawyer if you find yourself in juvenile court proceedings in Tennessee.
Contact a Murfreesboro Family Law Lawyer 
If you have additional questions about juvenile court in Tennessee, consult with an experienced Murfreesboro family law lawyer as soon as possible. Contact the team at Bennett | Michael | Hornsby as soon as possible by calling 615-898-1560 to schedule your appointment.

Latest posts by Stan Bennett
(see all)