Whether you adopt an infant or a teenage, adopting a child can create a family or add to an existing family. The adoption process itself, however, can be lengthy, costly, and full of frustration. One way to decrease all of that is to work with an experienced adoption attorney. After all, things can go wrong during the adoption process that are completely out of your control. Why leave room for additional things to go wrong simply because you did not an attorney advocating for you throughout the process? A Murfreesboro adoption lawyer at Bennett &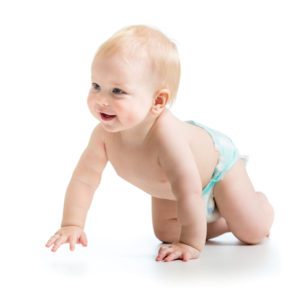 Michael explains why you should hire an adoption lawyer if you plan to go through the adoption process.
Adoption in Tennessee
The adoption process can take several different forms. The most common types of adoption are:
Birth mother (private) adoption. Usually facilitated by an adoption attorney and only involves the birth mother and prospective adoptive parent(s). The adoptive parent(s) often pay the medical bills and living expenses of the birth mother during the pregnancy.
Agency adoption. As the name implies, an agency adoption involves an adoption agency acting as an intermediary between prospective parents and the birth mother/child. 
State agency adoption. This involves adopting a child who is already a ward of the State of Tennessee and whose parents have had their parental rights terminated for one reason or another. 
International adoption. Adopting a child from another country which involves complying with the adoption laws of both the country of origin and the United States.
Family adoption. A family adoption involves adopting a step-child or a grandparent, aunt, or other relative adopting a child within the existing family unit.
Do I Really Need an Adoption Lawyer?
Depending on which type of adoption you pursue, the direct fees involving in adopting a child can be significant. Understandably, you may not want to add legal fees to your adoption expenses; however, going it alone can lead to more expense and considerable heartbreak. The adoption process is often complex and riddled with hurdles. Navigating the judicial system can be difficult enough without the assistance of an attorney; however, when you add in a roadblock (which is unfortunately common during an adoption) the entire process becomes even more emotionally – and financially — draining. Many of the roadblocks and much of the stress that accompany the adoption of a child can be avoided by having an experienced attorney by your side throughout the process.
Although you may not be legally required to hire an adoption attorney when adopting a child, there are many reasons why you should do so anyway. Among the many ways in which an adoption lawyer can help you during the adoption process are:
Explaining your adoption options to you.
Negotiating the terms of a private or agency adoption.
Obtaining consent or terminating parental rights
Navigating the international laws when adopting from another country
Filing the adoption petition with the appropriate court
Gathering necessary documentation
Guiding you through the required home study process
Making sure you have fulfilled at adoption requirements (such as the adoption training)
Appearing in court with you at scheduled hearings
Submitting the necessary documents to finalize the adoption
Providing advice and acting as your advocate if you encounter an obstacle along the adoption path.
Given what is at stake (your child) in an adoption it only makes sense to do everything you can to make sure the process moves along as swiftly and smoothly as possible. The best way to do that is to work closely with an experienced adoption lawyer.
Contact a Murfreesboro Adoption Lawyer
If you have additional questions about hiring an adoption lawyer to help you while adopting a child in Tennessee, consult with an experienced Murfreesboro adoption lawyer to discuss your legal options. Contact the team at Bennett, Michael & Hornsby as soon as possible by calling 615-898-1560 to schedule your free appointment.

Latest posts by Dinah Michael
(see all)