Legal issues relating to, or involving, the family are often emotionally charged and highly sensitive issues. They can also be urgent in nature, giving you little time to hire (or plan to hire) an attorney. People often make the mistake of thinking that going it alone, without a lawyer, is a viable alternative. Although you are never legally required to hire an attorney to represent you, the Murfreesboro family lawyers at Bennett, Michael & Hornsby explain why you should hire a family law attorney.
Objective Advice
Whether you are going through a divorce, an adoption, or contemplating guardianship over an again parent, you are likely dealing with a considerable amount of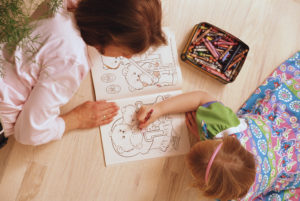 emotional turmoil and anxiety. Those are precisely when people tend to make rash decisions that can have long-lasting negative repercussions. A family law lawyer can listen to your concerns, review any relative evidence or documents, and provide you with professional, objective, advice regarding your legal situation. He/she can also explain to you your legal options given the situation and help you decide how to proceed.
Experience
You are probably facing the need to navigate an unfamiliar legal system at an extremely emotional time. That is not a good combination. There is no substitute for experience when it comes to family law litigation. Not only will an experienced family law attorney know which documents need to be filed and how/when to respond to pleadings filed by the opposing party, but your attorney will also be intimately familiar with the entire legal process from start to finish. You will not need to worry about deadlines or missing important court dates. If the case actually results in a trial, you will already have a seasoned professional on your side ready to advocate on your behalf.
Resources
In a contentious divorce, complex adoption, or contested guardianship, you may need expert testimony to successfully litigate the issue. An experienced family law attorney knows this and likely has a long list of experts in a variety of fields that can be consulted. If necessary, these same (likely expensive) experts can testify in court to help persuade the judge or jury to rule in your favor.
Familiarity with Attorneys, Judges and Court Staff 
Although it should not matter whether you know the people involved in the legal system, it often does matter. An experienced family law attorney will have developed working relationships with other local attorneys, judges, and court staff that can be extremely helpful during the litigation of your case. Often, these existing relationships are the key to finding a mutually beneficial resolution that avoids all out litigation.
Negotiation and Mediation
Taking any legal issue/dispute all the way to trial is time-consuming and stressful for everyone involved. This is particularly true when the issue is a family law issue. An experienced family law attorney can help you decide if alternatives, such as negotiation or mediation, may be appropriate to help resolve the issues. Your attorney will usually try to negotiate directly with the other party's attorney to find a mutually agreeable resolution. Mediation is another option that involves a neutral facilitator that helps guide the parties to an amicable agreement. The cost of mediation is shared by the parties and if an agreement is not reached, the parties may proceed down the traditional litigation path.
Money
Your biggest concern when contemplating the need for an attorney may be money. You may think you can save money by going it alone. Most family law attorneys understand the emotional (and often urgent) nature of family law issues and may be willing to work with you regarding fee arrangements. More importantly, going alone may cost you much more in the long both in terms of money and emotional turmoil.
Contact a Murfreesboro Family Law Lawyers 
If you have questions or concerns about a family law legal issue, contact family law lawyers in Murfreesboro, Tennessee at Bennett, Michael & Hornsby by calling 615-898-1560 to schedule your free appointment.

Latest posts by Stan Bennett
(see all)