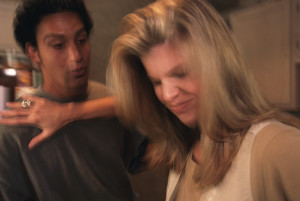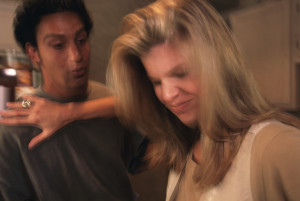 Domestic violence was once a taboo subject in the United States. Law enforcement agencies largely considered it a "domestic problem" and were, therefore, reluctant to get involved. As a result, few abusers were arrested, allowing the cycle of abuse to continue. Often, children spent their entire childhood witnessing domestic violence with nowhere to turn for help. Things have certainly changed over the last several decades. Today, domestic violence is openly discussed and abusers are no longer able to hide behind closed doors. If you are a victim of domestic abuse, you may be wondering " Can child protection remove my child from the home? "
In the State of Tennessee, the Department of Children's Services (DCS) is the agency responsible for investigating allegations of abuse and/or neglect of minors. When warranted, child protection workers do have the legal authority to remove a child from a home as well. It is the policy of DCS to exhaust all other avenues, including offering home based services to parents or caregivers, before removal of a child is considered. Moreover, as a general rule, a court order is required before a child is removed from a home; however, there are a number of exceptions to that general rule.
The focus of the Department of Children's Services is the safety and welfare of children. Therefore, if a DCS worker believes that there are exigent circumstances a child can be removed without first offering services nor obtaining a court order. Exigent circumstances exist when "based on the totality of the circumstances, there is reasonable cause to believe that the child is in imminent danger of serious bodily injury and that removal is reasonably necessary to avert that specific injury." Domestic violence, even if it has not yet been directed at a child, could indeed qualify as exigent circumstances, depending on the severity of the abuse and a number of other factors.
Domestic violence could also lead to the removal of a child by court order. When DCS becomes involved with a family and an investigation determines that there are signs of abuse or neglect (including between the parents), services must be offered to the family. For example, anger management counseling might be offered to the abuser and counseling might be offered to the victim of the abuse. After a reasonable period of time, the case worker assigned to the family will have to report to the court and let the court know whether the services offered have been effective. If they have not, removal may be requested. When domestic abuse is present in the family is does affect the children emotionally and frequently ends up affecting them physically. Therefore, it is a potential threat to a child and can be considered a form of child abuse to allow a child to remain in a home where abuse has been documented. That argument could be used to request a court order for removal of a child from the home.
If you are concerned that the Department of Children's Services may try to remove your child from the home it is in your best interest to consult with the experienced Tennessee family law attorneys at Bennett, Michael & Hornsby. Contact the team today by calling 615-898-1560 to schedule your appointment.

Latest posts by Stan Bennett
(see all)