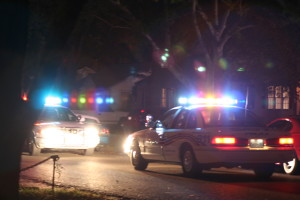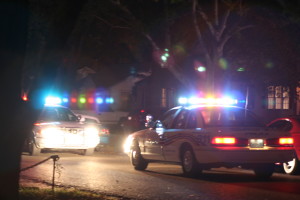 The "War on Drugs" has been raging in the United States now for several decades. As a result, states across the country have passed laws making it illegal to possess, sell, cultivate, manufacture, and/or transport controlled substances. You are likely familiar with the basics of these laws; however, you may not realize that you can also be arrested and convicted without any actual drugs on you. Specifically, do you know that you could be arrested if you have a pipe on you in Tennessee?
The State of Tennessee, like many states, has a law that makes it illegal to possess "paraphernalia." Tennessee Code 39-17-402 defines paraphernalia as "all equipment, products and materials of any kind which are used, intended for use, or designed for use in planting, propagating, cultivating, growing, harvesting, manufacturing, compounding, converting, producing, processing, preparing, testing, analyzing, packaging, repackaging, storing, containing, concealing, injecting, ingesting, inhaling or otherwise introducing into the human body, a controlled substance as defined in subdivision (4)." When deciding if an object qualifies under the definition of paraphernalia, Tennessee Code 39-17-424 allows the following factors to be taken into consideration:
Statements by the owner or anyone in control of the object concerning its use;
Prior convictions, if any, of the owner or of anyone in control of the object for violation of any state or federal law relating to controlled substances;
The existence of any residue of controlled substances on the object;
Instructions, oral or written, provided with the object concerning its use;
Descriptive materials accompanying the object that explain or depict its use;
The manner in which the object is displayed for sale;
The existence and scope of legitimate uses for the object in the community; and
Expert testimony concerning its use.
In Tennessee, possession of paraphernalia is a Class A misdemeanor. Conviction of a Class A misdemeanor carries with it a maximum sentence of 11 months and 29 days in jail and/or a fine of between $150-$2,500; however, the minimum fine is increased to $250 for a second conviction. The sale of paraphernalia is a Class E felony in the State of Tennessee, punishable by one to six years in prison and/or a maximum fine of $5,000.
If you have additional questions regarding the definition of paraphernalia in Tennessee, or if you have been charged with the possession or sale of paraphernalia in the State of Tennessee, it is in your best interest to consult with the experienced Tennessee criminal defense attorneys at Bennett, Michael & Hornsby. Contact the team today by calling 615-898-1560 to schedule your appointment.

Latest posts by Stan Bennett
(see all)