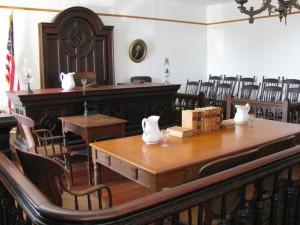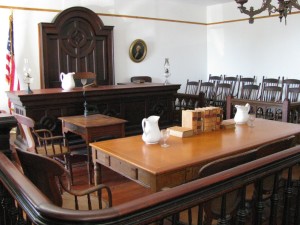 Being arrested and charged with a criminal offense is a frightening experience for most people – particularly if you have never been in trouble with the law before. In today's world, a conviction for even a relatively minor offense can have far reaching and long lasting repercussions, making it even more important to try and avoid a conviction whenever possible. One option may be to enter into a diversion program if your arrest was in the State of Tennessee. Understanding the difference between pre-trial diversion and judicial diversion is important if you are considering diversion as an option.
Diversion programs have become popular across the country as a way to avoid permanently marking defendants as convicts when they really do not deserve such a designation. Unless a conviction is sealed or expunged it will remain on your permanent criminal history record for life. The impact of a criminal record can be far reaching and may include loss of employment opportunities, disqualification for housing, and ineligibility for student loans for college as well as disciplinary action for a professional license or even loss of visitation with a minor child. Sometimes these consequences are justified; however, often they are not. Pleading not guilty and taking your case to trial is one way to avoid a conviction if you did not commit the crime of the State's case against you is weak. What if you are guilty though? Diversion programs are a way to avoid a conviction even if you actually did commit the offense for which you are charged.
Pre-trial diversion is an agreement between you and the District Attorney that is entered into outside of the courtroom. When you enter into pre-trial diversion you are not required to plead guilty. In effect, pre-trial diversion suspends the prosecution of your case in order to give you time to complete a period of supervision, basically like being on probation. You may be required to fulfill certain conditions during the period of supervisions, such as attend a class or complete community work service. As long as you successfully complete the period of supervision the charges against you will be dismissed.
Judicial diversion works effectively the same way as pre-trial diversion except that you must plead guilty in court as part of the diversion. Your plea of guilty, however, is "suspended" and the sentence not imposed throughout your period of supervision. If you successfully complete the diversion program the plea of guilty is never officially entered into the system.
If you do not successfully complete pre-trial diversion your case will resume where it left off and you may still have the ability to defend yourself or work out a plea agreement. If you fail to successfully complete judicial diversion, however, you have already pleaded guilty so the original sentence will be imposed immediately.
If you have additional question about pre-trial or judicial diversion, including whether or not you are eligible for either type of diversion, consult with the experienced Tennessee criminal defense attorneys at Bennett, Michael & Hornsby. Contact the team today by calling 615-898-1560 to schedule your free initial consultation.

Latest posts by Stan Bennett
(see all)