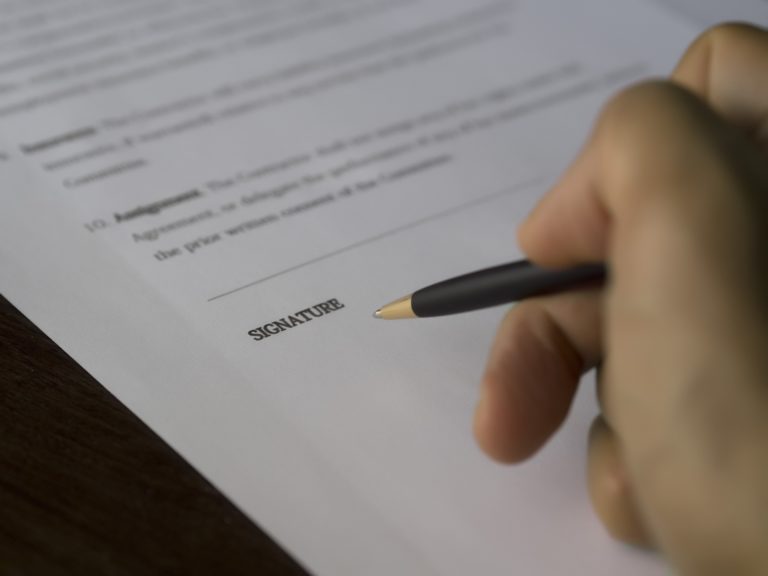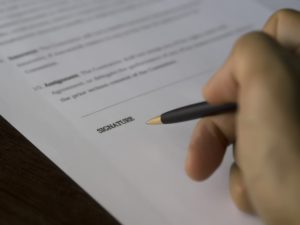 If you were recently charged with committing a criminal offense, and this is your first involvement with the criminal justice system, you are undoubtedly concerned about the outcome of your case. As the defendant, you will have to make a number of important decision during the prosecution of your case, and each one of those decisions could have a significant impact on the final outcome of the case. Although no two criminal cases are identical, there are a number of both official and unofficial steps in the prosecution of a criminal case that occur in most cases. For example, the State (via the prosecuting attorney) usually offers the defendant an agreement to plead guilty at some point. If you are offered a guilty plea agreement in your case, you will need to decide whether to take it, reject it outright, or attempt to negotiate better terms. You should consult with your Smyrna criminal lawyer at length before deciding how to handle a guilty plea offer.
The Basics of the Criminal Prosecution Process
If this is your first time trying to navigate the criminal justice system, the first thing you need to do is to forget everything you have seen on television about the way the system runs and how a criminal case is handled. Ultimately, there are three ways in which a criminal prosecution can end once charges have been officially filed: dismissal of all charges by the State; trial; or entering into a guilty plea agreement.
The State could be forced to dismiss the charges against you if it turns out that there are evidentiary problems, such as evidence obtained as a result of an illegal search and seizure or simply insufficient evidence to secure a conviction. The State might also dismiss the charges after you complete a diversion program.
A bench or jury trial will also resolve the case against you. A bench trial (also referred to as a "trial by judge") means that the case will be presented to a judge only who will decide your fate whereas a jury trial is presented to a jury made up of members of the community who will decide your fate.
The majority of criminal cases, however, are resolved through a guilty plea agreement entered into between the State of Tennessee and the defendant.
Guilty Plea Basics
Without question, the most important thing you need to know about a guilty plea agreement is to never enter into one without first consulting a criminal defense attorney! As the name implies, a guilty plea agreement is, an agreement. As such, a guilty plea is subject to negotiation. The prosecutor's job is to represent the State of Tennessee. The prosecutor does that by trying to get you to agree to the most serious offenses and the harshest terms. With that in mind it should be obvious why you need an experienced criminal attorney on your side during the negotiations.
The other important thing to understand is that when you enter into a guilty plea agreement you must admit guilt. While this may seem apparent to you, many defendants want to accept a guilty plea just to "get it over with" eve thought they are not guilty. Not only should you never be forced to admit to something you did not do, but the court will not accept a guilty plea unless it is satisfied that you are "knowingly and voluntarily" admitting your guilt.
The extent to which the terms of a guilty plea are negotiable depends on the jurisdiction and the prosecutor's policies; however, one thing that is always negotiable is which charges you are convicted of and which charges are dismissed (if any). If you have multiple charges, or multiple cases pending, for example, the State will often dismiss the remaining charges/cases in exchange for your plea of guilty to a particular charge.
How Can a Smyrna Criminal Lawyer Help?
When you enter into a guilty plea agreement you give up your right to trial and your right to appeal. Although accepting a guilty plea agreement is often in your best interest, you should only make that determination after discussing your option with an experienced Smyrna criminal defense attorney.
Contact Us
If you are currently facing criminal charges in the State of Tennessee and you have been offered a guilty plea agreement by the State, it is in your best interest to consult with an experienced Smyrna criminal lawyer at Bennett, Michael & Hornsby as soon as possible to ensure that your rights are protected. Contact the team today by calling 615-898-1560 to schedule your appointment.

Latest posts by Stan Bennett
(see all)