As difficult as it may be to believe, 2022 is coming to a close and the new year is right around the corner. As people across the country make plans to ring in the New Year, a reminder about the dangers of drinking and driving seems appropriate. With that in mind, a Murfreesboro DUI attorney at Bennett | Michael | Hornsby offers some sobering New Year's DUI statistics.
New Year's Eve/Day Facts and Figures
New Year's Even has historically been a holiday that involves celebrating with friends and family. Even people who do not typically consume alcohol are often tempted to celebrate the New Year by having a drink or two (or more).  While there is certainly nothing wrong with dancing and drinking your way into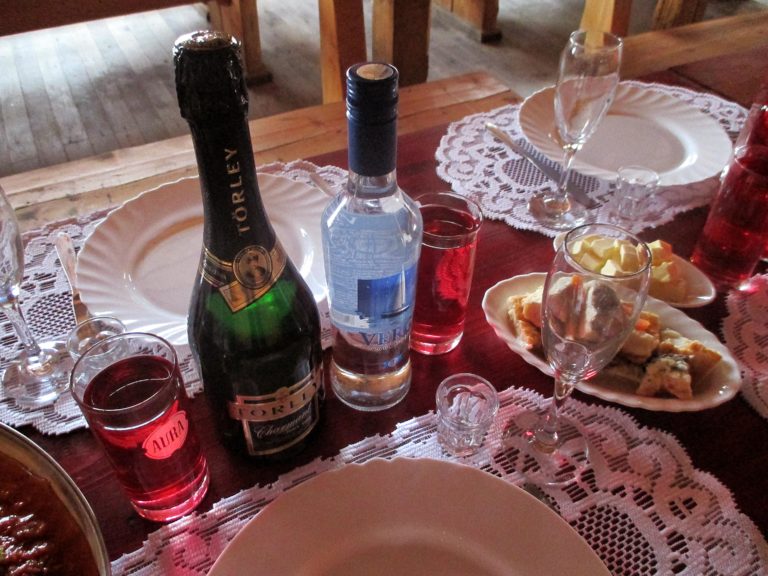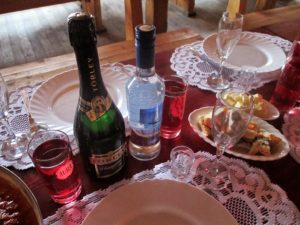 the New Year, getting behind the wheel of a motor vehicle after doing so can lead to serious consequences for you and for anyone else on the roadway. Consider these sobering facts and figures:
According to the National Highway Traffic Safety Administration's (NHTSA) Alcohol Impaired Driving Safety Fact Sheet 11,654 people died in alcohol-impaired crashes in 2020, an increase of 14 percent from 2019. Alcohol-impaired crash fatalities accounted for 30 percent of all crash fatalities.
On New Year's Day, drunk driving-related deaths spike 116% above the baseline average, making it the most dangerous holiday of the year for drunk driving.
62% of New Year's auto accident deaths between 2011-2015 were caused by drunk drivers. According to the Insurance Institute for Highway Safety, New Year drunk driving deaths exceed those of any other day of the year.
The National Safety Council (NSC) estimates that 408 people may die on U.S. roads this New Year's Day holiday period. The New Year's Day "holiday period" varies from 1.25 to 4.25 days in length, depending on which day of the week the holiday falls. In 2023, New Year's Day falls on a Sunday, so the holiday period is 3.25 days and extends from 6 p.m. Friday, December 30, 2022, to 11:59 p.m. Monday, January 2, 2023.
During the 2020 (latest available data) New Year's Day holiday period, 49% of fatalities involved an alcohol-impaired driver. 
Criminal Consequences of Driving Under the Influence in Tennessee
Along with a markedly increased risk of being involved in a collision that could result in your death or the death of another person, you also risk being arrested for driving under the influence (DUI) if you drive while under the influence of alcohol or another substance this New Year's holiday. Though the focus is often on drinking and driving, you can also face criminal charges for driving while under the influence of marijuana or other legal or illegal substances. Tennessee Code §55-10-401 governs the criminal offense of driving under the influence, defined as operating a motor vehicle while: 
Under the influence of any intoxicant, marijuana, controlled substance, controlled substance analogue, drug, substance affecting the central nervous system, or combination thereof that impairs the driver's ability to safely operate a motor vehicle by depriving the driver of the clearness of mind and control of oneself that the driver would otherwise possess. OR
The alcohol concentration in the person's blood or breath is eight-hundredths of one percent (.08 %) or more.
Along with ruining your New Year's celebration by landing you in jail, an arrest for DUI that results in a first-time conviction may subject you to the following potential penalties:
Up to 11 months, 29 days in jail
Minimum jail time of seven consecutive days if your BAC level is 0.20 or greater
License revocation for 1 year 
Participation in an alcohol and drug treatment program
Restitution to any person suffering physical injury or personal loss
Fine of between $350-$1,500 
Ignition Interlock Device installed at your expense. 
Attorney fees, court costs, and high-risk insurance for several years after a conviction
If you have a previous conviction for DUI or another controlled substance-related conviction, the potential penalties will be more severe.
Contact a Murfreesboro DUI Attorney
If you have been charged with driving under the influence in Tennessee, it is in your best interest to consult with a Murfreesboro DUI attorney at Bennett | Michael | Hornsby as soon as possible. Contact the team today by calling 615-898-1560 to schedule your free appointment.

Latest posts by Stan Bennett
(see all)