Adopting a child is one of the most rewarding experiences of your life; however, navigating the legal steps required to adopt a child can also be an emotional roller coaster. If you are considering adoption, you need to know what is involved in the adoption process. To get you started, a Murfreesboro adoption attorney at Bennett, Michael & Hornsby explains the top five things you need to know about adoption in Tennessee.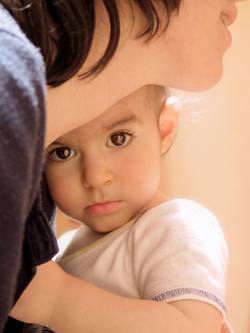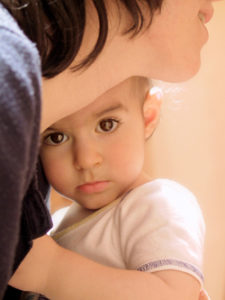 Basic Adoption Requirements in Tennessee. To adopt a child in the State of Tennessee you will need to meet the basic eligibility requirements. The most important consideration is that a prospective parent will provide a stable, loving home for a child. In addition, an adoptive parent:
Must be at least 21.
Must be a resident of the State of Tennessee.
Must be able to meet the financial and emotional needs of your own family.
Can be married, single or divorced.
May or may not have other children.
Can own your own home or rent.
Can work full time.
Types of Adoption. There are several different paths that can lead to the adoption of a child, including:
Birth mother or private adoption. Generally facilitated by an adoption attorney, this type only involves the birth mother and prospective adoptive parent(s). There is no agency involved. The birth mother often chooses the baby's adoptive parent(s) herself. The adoptive parent(s) may be directly and intimately involved with the pregnancy, often paying the medical bills and living expenses of the birth mother.
Agency adoption. An agency adoption is facilitated by a professional adoption agency that helps match birth mothers with prospective adoptive parent(s). It may be an open adoption or closed adoption. 
State agency adoption. This involves adopting a child, or sibling group, from those children who are wards of the State of Tennessee. These are children whose parents have had their parental rights terminated for one reason or another. 
International adoption. Adopting a child from another country can be a complex process that involves navigating the laws and requirements of both the child's home country and those of the United States. 
Family adoption. This refers to a step-parent, grandparent, aunt, or other relatives adopting a child within the existing family unit.
Termination of Parental Rights. Before a child can be adopted, the birth parents' parental rights must be terminated. The exception to this is in a step-parent adoption. In that case, only the birth father's or birth mother's rights may need to be terminated. With a state agency adoption, the parental rights of the birth parents have usually already been terminated; however, in other types you may need to effectuate the termination.
Birth Mother Consent. With an international or state agency adoption the birth mother's parental rights have usually been terminated for some time before you even begin the adoption process. With a birth mother or private agency adoption, however, the birth mother is usually pregnant at the time the adoption process begins. After the child is born, the birth mother must officially consent to the adoption. Tennessee law requires birth parents to wait at least 72 hours after birth before consenting to the adoption; however, this waiting period may be waived by the court for good cause and the adoptive parents may be able to take physical custody of the child prior to the end of the 72 hours. A birth mother's consent may be revoked within 10 days of execution. Only after the 10-day period has passed does the birth mother's consent become irrevocable.
Time Frame for Adoption. With the exception of step-parent adoptions, there is a mandatory waiting period of six months from the time the petition to adopt is filed with the court before the adoption can be finalized. In addition, an extensive home study is typically required for an adoption which can also be waived for a step-parent adoption.
Contact a Murfreesboro Adoption Attorney
If you have additional questions about adoption in Tennessee, it is important that you consult with an experienced Murfreesboro adoption attorney. Contact the team at Bennett, Michael & Hornsby as soon as possible by calling 615.898.1560 to schedule your free appointment.

Latest posts by Dinah Michael
(see all)