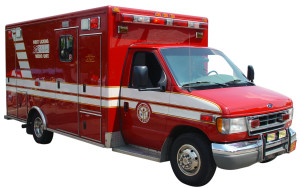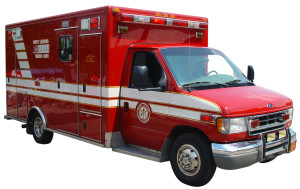 The loss of a family member or close loved one is never easy to accept, even when the death was anticipated. When a death occurs unexpectedly, and you suspect that someone's negligence played a part in the death, it can be all but impossible to accept. Nothing can turn back the clock and prevent the loss of your loved one; however, if his/her death was, indeed, the result of negligence on the part of another party you may be entitled to compensation for your loss through a claim for wrongful death in Tennessee.
Most of the time when a death occurs it could not have been prevented. Sometimes, however, that is not the case. When the intentional, reckless, or negligent act or omission of another party contributed to a death it is referred to as a "wrongful" death in the State of Tennessee. A wrongful death can occur under a virtually endless number of circumstances; however, some common situations that result in a wrongful death include:
Motor vehicle accidents
Medical errors
Aviation accidents
Trucking accidents
Pharmaceutical errors
Construction accidents
Slip and fall accidents
Defective products
Certain survivors of a wrongful death are entitled to file a wrongful death claim. Of course, no amount of compensation is worth losing a loved one; however, if your loved one supported you (financially or otherwise) while alive it is likely he/she would want to continue to support you after death if possible. The compensation awarded in a wrongful death lawsuit can accomplish just that by easing the financial hardship likely caused by the loss of your loved one. Only certain people are entitled to file as a claimant in a Tennessee wrongful death lawsuit. In order of priority, those people are:
Spouse
Children of the decedent
Parents of the decedent
If the decedent was a minor at the time of death, the parents may file as claimants. If none of the previously mentioned family members survived the decedent, the Executor or Administrator of the estate may initiate a wrongful death lawsuit.
Damages that may be awarded in a wrongful death lawsuit include the following:
Medical bills of the decedent prior to death
Expenses involved in the funeral
Conscious pain and suffering from the date of injury to the date of death.
Loss of enjoyment of life between the date of injury and death
Loss of earning capacity between the date of injury and death
The pecuniary value of life.
If you recently lost a loved one and you believe the death was a wrongful death, it is in your best interest to consult with the experienced Tennessee wrongful death attorneys at Bennett, Michael & Hornsby. Contact the team today by calling 615-898-1560 to schedule your appointment.

Latest posts by Stan Bennett
(see all)