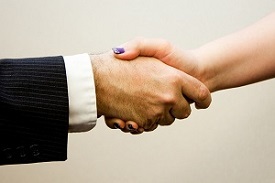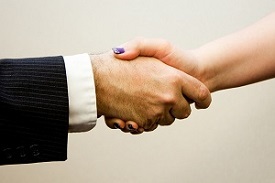 No matter how careful a driver you are, nor how well you adhere to the rules of the road, the odds are favorable that you will be involved in a motor vehicle accident at some point in your life. If that time has come, and you find yourself the victim of an auto accident that was caused, in whole or in part, by another motorist, you could be entitled to compensation for your injuries. The first, and most important, step you need to take toward receiving the compensation to which you may be entitled is to retain the services of an experienced Tennessee auto accident attorney. Unless you have been through the personal injury process before, however, you may feel a bit overwhelmed and unsure about how the process works and what your part in the process will be. Although every personal injury lawsuit is unique, the following "Ten important questions to ask your auto accident lawyer" may help you feel a bit more in control of your situation as well as help educate you about the process.
Have you confirmed that the defendant has liability insurance? Tennessee requires all drivers to carry minimum levels of automobile insurance; however, that does not always guarantee that a driver actually was insured at the time of the accident.
What are the limits of the defendant's liability insurance? The minimum limits for bodily injury insurance in Tennessee is $25,000/$50,000 (per person/per accident) with an additional $15,000 in property damage. The defendant, however, could have a policy with much higher limits or could be from out of state where the coverage requirements are higher or lower.
Has the defendant admitted negligence? Typically, one of the first things your attorney will do is contact the adjuster for the defendant's insurer and have an informal conversation regarding the collision. If the defendant has admitted fault, or admitted facts that make fault (negligence) clear, the adjuster will usually share that with your attorney. If negligence has not yet been admitted or determined it does not mean the defendant will not eventually be held liable; however, it is always nice to get that important issue out of the way in the beginning when possible.
Who is responsible for repairing my vehicle? If your vehicle was damaged you undoubtedly need it repaired. To get that ball rolling you need to find out if the defendant's insurance policy will be taking care of it or your own insurance policy, as may be the case if negligence has yet to be determined.
How do I find a doctor to treat me? One of the biggest, and most common, roadblocks victims of an auto accident face is finding a physician to treat them because their everyday health insurance coverage often will not cover accidents. Because your attorney works with people in your situation on a daily basis, he/she may be able to help.
What type of damages am I potentially entitled to for my injuries? An auto accident victim may be entitled to different types of "damages" as a result of the injuries suffered in the accident. As a victim you should understand what those types of damages are and whether or not you potentially qualify for them.
How will the value of my case be determined? Your attorney will not be able to tell you how much your case is worth at the start of the case; however, he/she can explain how the value will be determined down the road.
How long will it take to resolve my case? Just as your attorney will not be able to tell you the value of your case from the outset, he/she may not be able to tell you — with any degree of certainty – how long it will take to resolve. Your attorney can, however, explain the factors that will impact how long it takes to reach a conclusion.
Will I have to go to court? Victims are often concerned that they will have to go to court and testify at a trial. If this possibility worries you, ask your attorney what the likelihood is of that actually happening.
What can I do to help my own case reach the best possible outcome? While your attorney's job is to handle the legal aspect of your auto accident lawsuit, you may be able to do things to help your attorney along the way.
If you believe you are the victim of a Tennessee personal injury accident, it is in your best interest to consult with the experienced Tennessee personal injury accident attorneys at Bennett, Michael & Hornsby. Contact the team today by calling 615-898-1560 to schedule your appointment.

Latest posts by Dinah Michael
(see all)