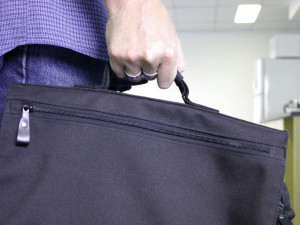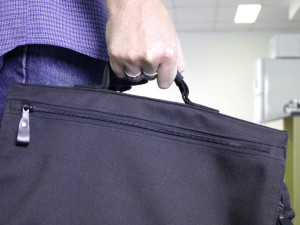 A motor vehicle accident can cause a victim to suffer both physical as well as emotional trauma, not to mention the financial hardship that often follows if the victim is unable to work for some time after the accident. Fortunately, the law in the State of Tennessee allows a victim to pursue compensation for all of the injuries suffered in a car accident if another party was partially, or fully, responsible for the collision. If you have never been a victim in a personal injury lawsuit before you likely have a number of questions and concerns relating to the legal process. If you have made the wise choice to retain an experienced Tennessee personal injury accident attorney to help you, the first question you likely need answered is "What should I bring to our first meeting for my car accident case?"
Every personal injury case is unique; however, there are some common items that a client should try to put together in anticipation of an initial meeting with an attorney, including:
Police report. It typically takes at least 2-3 days for the police report to be available. If possible, contact the responding law enforcement agency and find out what you need to do to get a copy of the report.
Insurance information. Make a copy of your auto insurance and health insurance cards or write down the policy numbers and contact information.
Hospital release papers. Hopefully, you went directly to the emergency room for an examination. If so, bring any paperwork they gave you when you were released.
At-fault party's information. Name, telephone number, and insurance information if you have it.
Witness information. If you, or anyone else, was able to speak to any witnesses, bring their names and contact information.
Treating physician contact information. If you have already started treating with a physician for your injuries, write down his/her name, telephone number and address.
Photos. If possible, return to the scene of the accident as soon afterward as possible – or have someone else do so – and take some pictures of the accident scene that show important landmarks such as street lights, overgrown bushes, lack of guardrails, potholes etc.
Employment information. Write down your employer's name, telephone number and address.
Brief summary of the accident. Take a few minutes to write down, in your own words, what happened. Regardless of how traumatic an accident was, people's memories tend to fade and become less accurate with the passing of time. Writing down a brief summary now will ensure that important details are not forgotten.
List of questions.
It is easy to forget even an important question once you arrive at the meeting. Take the time ahead of time to write down any questions you have for the attorney to ensure they are all answered.
By putting all of these items together ahead of time you will feel much better prepared for your first meeting with your attorney. If you have yet to retain an attorney for your accident, consult with the experienced Tennessee criminal defense attorneys at Bennett, Michael & Hornsby. Contact the team today by calling 615-898-1560 to schedule your appointment.

Latest posts by Stan Bennett
(see all)