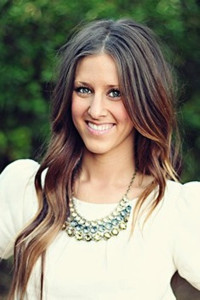 A personal injury accident can cause a victim to suffer serious, even potentially fatal, injuries. In addition, a victim often suffers both psychological trauma and financial hardship during the aftermath of a personal injury "accident." Though we commonly use the word "accident," the reality is that a victim's injuries are more often than not the result of negligence on the part of another party. When that is the case, the victim may be entitled to compensation for his/her injuries. If you have suffered injuries in a personal injury accident you should be thinking about hiring an attorney to help ensure that you are properly compensated. Retaining the services of a lawyer who specializes in personal injury claims is the key to making sure you are fully and fairly compensated for all of your injuries.
Regardless of the type of personal injury accident in which you were involved, there are some common steps that should be taken as soon as possible after the accident. These steps are designed to preserve your right to compensation by ensuring that the accident itself is well documented and evidence is not lost or destroyed. An attorney who specializes in personal injury claims is familiar with the steps that need to be taken and will help you through each one of them. This is just one of the many reasons why you need an experienced personal injury attorney on your side.
An experienced personal injury attorney can also help you if you are having problems finding a doctor with whom to treat for your injuries as well as make sure you are compensated for any personal property that was damaged in the accident, such as your vehicle.
The most important reason, however, to have an experienced personal injury attorney on your side will become apparent when it is time to negotiate a settlement. Although not all personal injury accidents are resolved outside of the courtroom, the majority of them are. An attorney who does not focus his/her practice on personal injury cases will often undervalue or overvalue your claim. Undervaluing your claim will result in you not receiving as much compensation as you should for your injuries. Conversely, if your attorney overvalues your claim there is virtually no chance the claim will be settled short of trial. In the end, this means you will waste both time and money that you should not have to waste simply because your attorney did not know the true value of your injuries.
The bottom line is that experience counts when it comes to any type of lawsuit. If you are the victim of a personal injury accident you need an attorney who is experienced at handling cases like yours. If you have additional questions or concerns it is in your best interest to consult with the experienced Tennessee personal injury attorneys at Bennett, Michael & Hornsby. Contact the team today by calling 615-898-1560 to schedule your appointment.

Latest posts by Dinah Michael
(see all)