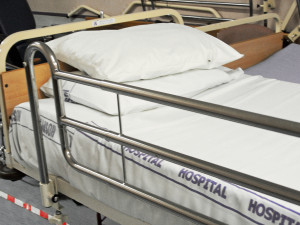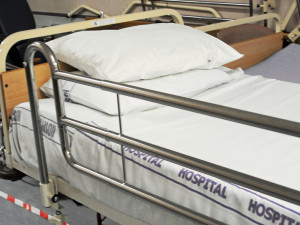 The death of a family member is likely one of the most painful things you will ever have to go through in your lifetime. Often, the grief is so debilitating that a survivor is unable to focus on how or why the death occurred. While this is certainly understandable, it can also be problematic. If you have recently lost a family member you need to find a way around your grief, at least long enough to evaluate the death and determine if another party caused, or contributed to, the death. In other words, was the death a "wrongful" death? If the answer is "yes" you may be entitled to damages from the responsible party. At that point, you will want to know what damages are recoverable in a wrongful death lawsuit in Tennessee.
Although we frequently refer to injuries, or even a death, as having been caused by an "accident" the truth is that more often than not those "accidents" are not true accidents in which no one was at fault. On the contrary, injuries are commonly caused by the negligent acts or omissions on the part of another party. When that was the case, and the victim was fatally injured, the law considers it a "wrongful death." A wrongful death may also be the result of intentional conduct, such as an assault. Although no amount of compensation is worth losing a loved one, the survivor of a wrongful death should be aware that he/she may be entitled to compensation (damages) from the at-fault party.
Each individual state determines who may file a wrongful death claim as well as what type of damages are available to a claimant. In the State of Tennessee, the categories or types of damages may be available to a claimant in a wrongful death lawsuit:
·Medical expenses
·Expenses related to the funeral
·Conscious pain and suffering from the date of the injury until the date of death
·Loss of enjoyment of life between the date of injury and death
·Loss of earning capacity between the date of injury and death
·The pecuniary value of life, including the present value of the decedent's lost future earning capacity less those living expenses necessary to maintain the decedent's person so that they can work.
Many of the types of damage listed accrue to the decedent and, as such, are payable to the estate of the decedent. As a beneficiary or heir of the decedent's estate, however, you may ultimately be entitled to a portion of the damages paid by the at-fault party.
If you recently lost a close family member to what you believe was a wrongful death, it is in your best interest to consult with an experienced Tennessee wrongful death attorney to determine if you are potentially entitled to damages for your loss. Contact the experienced Tennessee wrongful death attorneys at Bennett, Michael & Hornsby today by calling 615-898-1560 to schedule your appointment.

Latest posts by Stan Bennett
(see all)