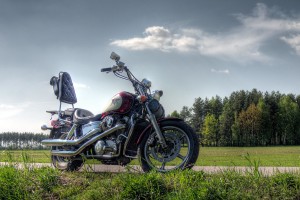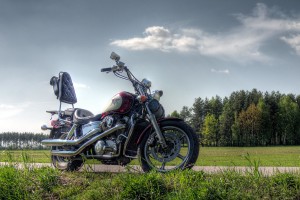 For a motorcycle enthusiast, the State of Tennessee is a virtual paradise. Rolling hills, quiet forests, and breathtaking mountains make Tennessee ideal for riding a motorcycle. Unfortunately, however, if you ride a motorcycle you remain at a heightened risk of being injured in a motor vehicle collision. Furthermore, if you are involved in a collision you stand a very good chance of being seriously injured. If you have recently been injured in a collision wherein another party cased, or contributed to, the "accident" you may be entitled to damages for your injuries. With that in mind, you may be wondering "What damages can I seek in a motorcycle accident claim in Tennessee?"
Despite efforts by both private advocacy groups and public law enforcement agencies to raise awareness of the presence of motorcycles on the nation's roadways, motorists involved in collisions continue to claim they did not see a motorcycle until it was too late. For the biker, this often results in serious injuries given the lack of protection a motorcycle offers to the riders. Although no amount of compensation is worth being involved in a potentially fatal crash, if you have been injured in a motorcycle accident you should be aware of the types of compensation to which you may be entitled.
·Economic damages – economic damages compensate a victim for out of pocket expenses related to the collision. Common examples include medical bills, property damage to your motorcycle sustained in the collision, and lost wages. Economic damages are objective in nature because you will have a bill, statement, estimate, or other proof that shows the amount incurred.
·Non-economic damages – non-economic damages are what people commonly refer to as "pain and suffering." The non-economic portion of an award or settlement is intended to compensate a victim for the emotional or psychological impact the collision had on the victim. Non-economic damages are subjective in nature, making them more difficult to value.
·Punitive damages – unlike economic and non-economic damages which are intended to compensate a victim, punitive damages are intended to punish a wrongdoer. As such, punitive damages are only available when the defendant's actions were intentional, fraudulent, malicious, or reckless. Because punitive damages are intended to punish the defendant, the value of a punitive damages award is based more on an analysis of what will actually hurt the defendant financially than on the injuries suffered by the victim.
If you have been injured in a motorcycle accident in the State of Tennessee it is in your best interest to consult with the experienced Tennessee motorcycle accident attorneys at Bennett, Michael & Hornsby. Contact the team today by calling 615-898-1560 to schedule your appointment.

Latest posts by Dinah Michael
(see all)