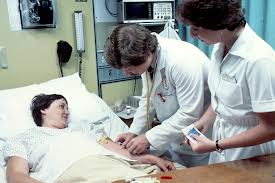 The victim of a "slip and fall" accident often suffers serious, even life-threatening injuries. Although we use the word "accident", the reality is that many slip and fall "accidents" are not accidents at all but are the result of negligence on the part of the property owner or occupier when the injuries occurred. When that is the case, the victim may be entitled to compensation for the injuries caused by the "accident". If you have been injured in a Tennessee slip and fall accident you may wonder why do you need a lawyer if you are the victim of a slip and fall accident. There are several reasons why it is in your best interests to retain the services of a Tennessee slip and fall attorney, including:
Proving negligence  —  "negligence" is the legal term that refers to fault, or responsibility, in a personal injury accident. For a victim to be entitled to compensation in any type of accident another person or entity must have caused, or contributed to, the accident. In other words, you must prove negligence. In a slip and fall accident that typically means you must prove that someone knew, or should have known, of the danger that caused your injuries and they did nothing about the danger. This can be difficult to prove without the resources available to an attorney.
Identifying defendants – when an accident occurs at a restaurant, retail shop, supermarket, public pool, or anywhere other than someone's home it can be difficult to determine who the defendants are. Do you sue the owner of the property or the company renting the property – or both? An attorney can help identify all of the potential defendants, thereby maximizing your potential damage award.
Maximizing compensation – although you may know you are entitled to some type of compensation for your injuries you may not know how much or what types of compensation are available. An attorney will ensure that you are fully compensated for all of your injuries.
Convenience – dealing with an insurance adjuster, doctors, hospitals, and all of the other people involved in settling a slip and fall claim takes a significant amount of time and energy. By relying on an attorney to handle the claim you can focus your time and energy on healing and getting back to a normal life.
If you have been injured in a Tennessee slip and fall accident, contact an experienced slip and fall accident attorney immediately to find out how an attorney can help you.

Latest posts by Stan Bennett
(see all)